Obstetric Services for Every Aspect of Pregnancy
At Women's Health Specialists of North Texas, our board-certified obstetricians are devoted to providing comprehensive care to address every potential need you may face in relation to pregnancy, and we offer services to assist you in each phase of the process.
Offering Pre-Conception Care and Advice
Our physicians are prepared to establish a genuine relationship with our patients in order to create a safe and comfortable environment for every woman who walks through our door. We feel that cultivating these honest connections is an excellent way to ensure that you are thoroughly equipped to handle your pregnancy when you're ready to have a baby. We offer a number of gynecologic services designed to make sure that your body is in great health when you are ready to begin thinking about conception.
When you're ready to conceive, our physicians will help prepare you for an easy pregnancy by offering expert nutrition and fertility advice, as well as genetic counseling services.
The Best Prenatal Care
Once you become pregnant, it will be imperative that you have access to a knowledgeable and experienced obstetrician who can answer all of your questions and provide the essential resources for ensuring the health and safety of your unborn child. Our physicians have transitioned from offering gynecologic care to obstetric care for a number of patients, and we will work to make sure that all of your needs are being met, as well as the needs of your developing child. When you come in for your first prenatal exam, you can count on our staff to offer the following services:
Counseling
Lab work
Medical history review
Pelvic exam
Ultrasound
So many wonderful things happen during the prenatal phase of pregnancy, and we want to be there for you to offer valuable advice during this pivotal time in your life and the life of your child.
Click here for important information about You and Your Pregnancy from our doctors.
Learning about Your Baby in the First Trimester
So much information becomes available as your baby develops over the first three months of pregnancy, and Women's Health Specialists of North Texas provides the resources needed to access that information so that you can become acquainted with your child as soon as possible. With early screening and ultrasounds, we can anticipate issues that may arise with your child and, in some cases, provide treatment to defend against certain conditions.
3D/4D Ultrasound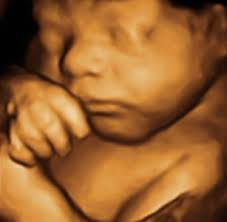 (Optimal results obtained between 28-32 weeks pregnant)
Proudly announcing new state -of-the-art imagery with 3D/4D ultrasound technology, includes live motion recordings.
Enhance the anticipation of your baby's arrival with a heirloom 3D/4D keepsake.
Please contact our office for information about our seasonal specials for existing patients.
Additional fee for multiple gestation pregnancies
3D/4D Elective Ultrasound What you get:
Real -time motion video recording
Four 3-D pictures
Flash drive containing images and live video
Appointments available Call us today!!
Taking Advantage of Options Available During the Second Trimester
We are proud to offer our expecting mothers anatomy ultrasounds at the midpoint of pregnancy that provide information on the development of the brain, heart, liver, lungs, spine, diaphragm, face, kidneys, and sex. We're happy to share the sex with you at this point if you are interested in knowing, or we can make sure that it will be a happy surprise for you on the day of birth.
This point in gestation is also a great opportunity to discuss the collection of stem cells from your baby's cord blood. The decision to use this new technology is, of course, completely up to you; however, we can provide you with all of the information regarding the benefits of this new practice.
Caring for You through the Postpartum Phase
While the care of your new baby will likely be a priority in your life, we at Women's Health Specialists of North Texas want to ensure that you and your well-being as a new mother are also receiving the proper amount of attention. The postpartum phase can be a tricky time for new mothers, and we want to assure you that we will not abandon you once the baby has been born; we will be there for you for as long as you need us. We can also offer instructional assistance in important infant care techniques, so you won't feel overwhelmed during this important period.
Going Above and Beyond for You
At Women's Health Specialists of North Texas, we will work with you to make every aspect of your pregnancy as easy and perfect as possible. In addition to the basic services we offer during pregnancy, our obstetricians have helped a number of women through the following:
High Risk Pregnancies
Infertility Evaluation
Multiples in Pregnancy
Above all else, our mission is to make you and your new family our top priority. Call us today at (972) 938-3493 to make an appointment, or to learn more about our obstetrics services.